Join us for a free 6-week program (Oct. 9 – Nov. 19) for people of all fitness levels!
Win great prizes: white water rafting, bike & kayak/paddleboard passes, cast iron bakeware, gift cards, birdhouses, UT swag, fitness & cooking accessories, etc.!
1st, 2nd, 3rd place prize for the most "miles." Set your own goal.
Report weekly activity for 6 weeks to be eligible for prize drawings. Our goal is to get you moving!
Receive fitness tips, recipes, health information, video links, invitation to classes and more!
Get motivated & active going into the holiday eating season.
Register by October 8th!
Guidelines:
Everyone age 8 & up eligible regardless of fitness level or location.
Invite friends, family, co-workers, etc. Register them & log their weekly miles if they don't use a computer.
Use our tracker form or other method to track your individual "miles" & log them weekly for 6 weeks.
Click on link in weekly email reminder to easily record miles on-line.
All fitness activities count! Visit https://www.walkacrosstn.org/ for mileage converter, charts, etc.
Count all daily steps & activity- 2,000 steps equals 1 mile.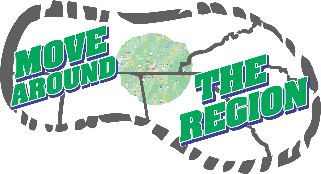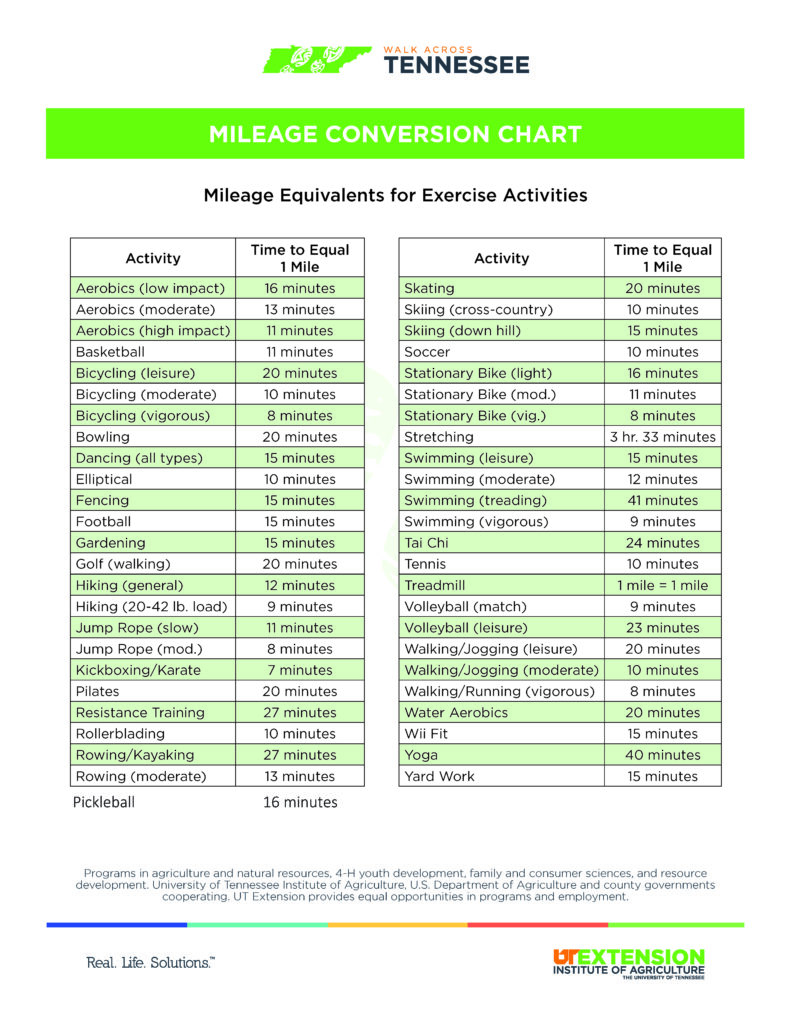 For more information and questions, please contact Kevin Treadway!